Crestmont North Healthcare focuses on long-term care but also provides short-term, respite and specialized care as needed. As a 24-hour skilled nursing care facility, we offer individualized plans of care for all residents and begin to plan for discharge as soon as short-term residents arrive.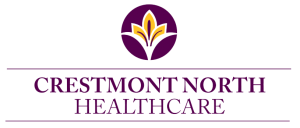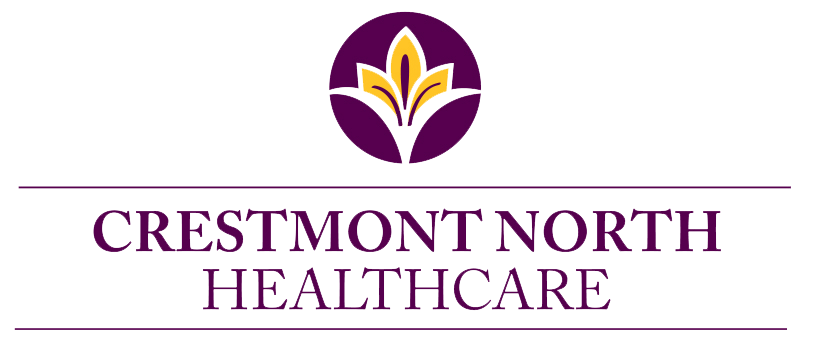 ---
Services
• Pharmacy
• Podiatrist
• Dentist
• Ophthalmologist
• Beautician/Barber
• Laundry Services
• Religious Services
• Customized Meal Plans
Amenities
• Cable Television
• Wireless Internet
• Computer Stations With Email Access
• Wii Gaming System
• Age-Appropriate Social Outings And Recreational Programs
• Public Transportation
---
Unique Rehabilitation Therapy
Recovery from significant surgery, injury or illness may create the need for rehabilitation. We recognize the value of active rehabilitation therapy, helping residents gain independence through individualized plans of physical, occupational and/or speech therapy.
Short-term/Respite Care
Sometimes residents are ready to leave the hospital but not ready to return home. Our nursing and medical professionals provide supportive care and comprehensive services for the temporary situation so patients can return home and live independently.
Long-term Care
Crestmont North specializes in the transition to a nursing facility. Some residents, due to their illness, may have to stay longer than short term. We offer ways to make that transition streamlined by offering a rich environment filled with activities and dedicated caregivers. Our caregivers and medical professionals assist the residents in daily living routines.
Hospice Care
Creating a peaceful environment for our residents and family focused on compassionate care is the basis for our hospice care services. We manage the needs and symptoms of residents according to the wishes of the residents and their families.